Fumigation and Pest Control Services in Nairobi Kenya
Pest control services are services that help homeowners, business owners, and other people rid their properties of unwanted pests. These services can include general pest extermination, rodent control, termite control, bees removal and other specialized services. Desmo pest control services use chemicals and other methods to eliminate pests from a property. We also provide advice on prevention of pests.
Fumigation is the process of using gases or vapors to kill pests or insects in an enclosed area, such as a building or a container
We provide fumigation and pest control services in Nairobi Kenya to eliminate pests and insects from your property. Our fumigation services use safe and effective pestcides to ensure that all pests are eliminated from your property.
We use specialized equipment and techniques to ensure that your property is free from pests. Our fumigation services in Nairobi are designed to be safe for you, your family, and the environment. We have the expertise and experience to provide you with the best fumigation services available.
Guaranteed Fumigation and Pest Control Services in Nairobi Kenya
Desmo Pest control provides specialist pest control services in Nairobi Kenya and its surrounding areas. With over 5 years experience we have dealing with Nairobi pest infestations, we have gained industry leading expertise – giving us the ability to provide residential and commercial customers with exceptional pest control advice. We ensure you that our highly trained exterminators are extremely knowledgeable and able to deliver the best possible fumigation and pest control services in Nairobi.
Commercial Pest Control Services in Nairobi Kenya
When pests infest your business, it can be extremely embarrassing and costly both in monetary terms and reputation. Being invaded by pests is no reflection on you it can happen to any business whether a food premises or office. Our aim is to clear the infestation quickly, effectively and at an affordable price. We can prevent pests coming back in the future by providing a fully professional, commercial pest control solution with an effective service for the treatment of mice, rats, wasps, bees, fleas, bed bugs, moths, ants, cockroaches, squirrels and many more pests that may infest your commercial premises. Our target is to control and deal with the immediate problem as well as investigate and discover the root cause to stop any re-infestation. We are able to respond fast and our technicians are able to apply the latest commercial pest control techniques to the highest standards, we can normally offer you a same day service, seven days a week.
All our work is guaranteed and there are no hidden or extra charges. We pride ourselves on a no nonsense straight forward approach, on every visit our commercial pest technicians use a reporting system which records each service visit, giving details of pest infestation findings, a record of advice and recommendations given, treatments carried out and which pesticides were used. Our technicians use a wide variety of rodenticides and insecticides that are safe to use within your business, we use all the safest products like rodent bait stations that are tamper proof to protect your staff.
Surveys may be required for commercial pest control
Some commercial pest control treatments require the Staff to leave the premises while technicians carry out the work, some infestations may require more than one treatment or service depending on the severity of the infestation and in some cases, a pest control contract may need to be put in place, we also may need to carry out a free site survey which will give you an overview of the treatment we recommend to get rid of your pests and/or prevent your business being infested in the future.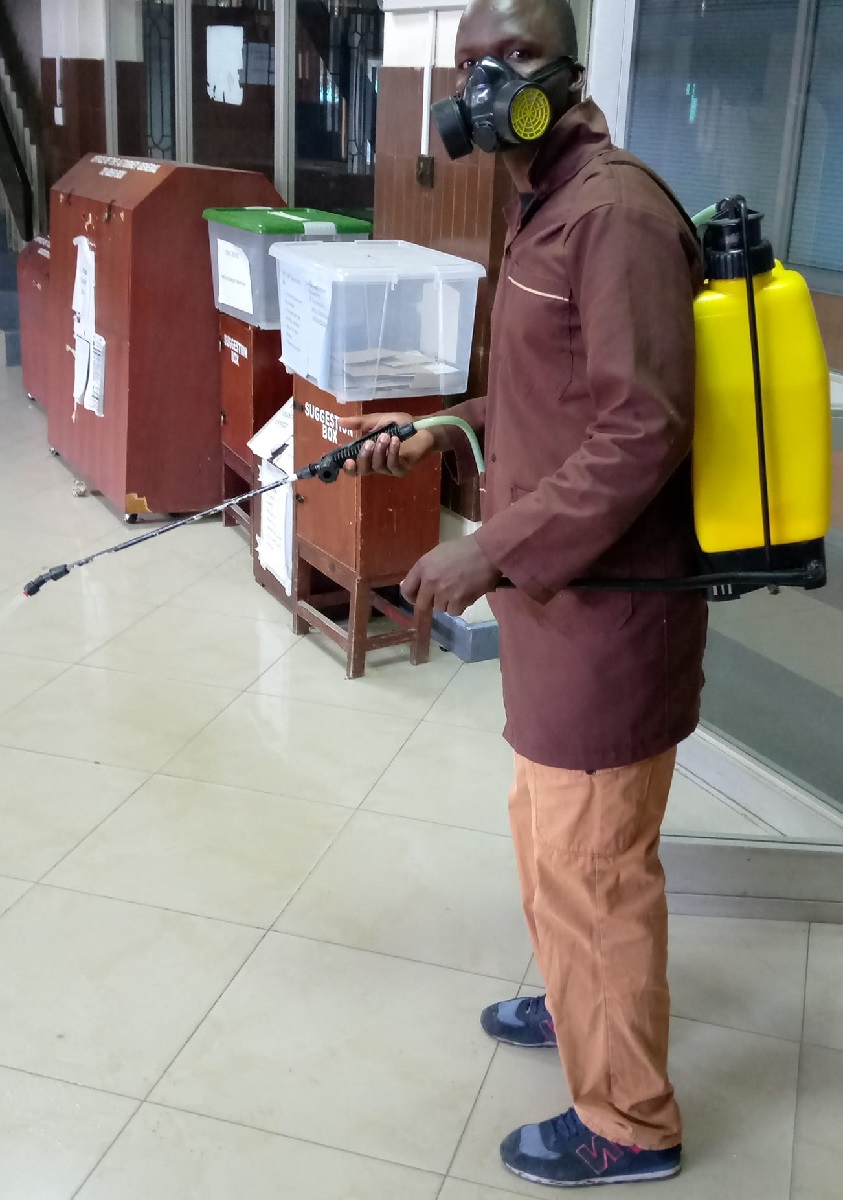 Residential Pest Control Services in Nairobi Kenya
At Desmo Pest Control, we have a lot of experience when it comes to dealing with a broad range of residential pests. Whether it's bed bugs or squirrels, plus everything in the middle, we have got you covered. We pride ourselves on focusing on the quality and precision needed for the effective control of residential pests in and around Nairobi.
Pests are a huge problem for a residential property, so pest control is essential if your building is experiencing issues with pest-related damage. With our teams expertise and knowledge, we will control then remove residential pests from your premises and provide you with future-proof advice.
We also offer support after the extermination or removal process has been fully completed. Pests can not only damage residences, they can cause damage to your health as well. Every case we take on is unique, meaning we tailor our services to meet your specific needs. Our Nairobi based team of expert pest technicians are helpful, polite and fully certified as well, so you can trust them in your home.
If you need to know more about our services, please get in touch today for more information on our recognised pest control treatments for residential premises.