Welcome To Desmo Cleaning Services
Cleaning Services Company In Nairobi Kenya
Looking for the best cleaning services company in Nairobi Kenya? Desmo Cleaning Services provides cleaning services at very competitive prices. We are a company who are proud of our core values and are committed to working with customers who require the best in Office and Residential Cleaning Services and whose expectations are as high as our own.
We aim to achieve more than the standard cleaning experience to provide premier and reliable cleaning services to the most discerning customers.
Call Us 0702 813469 or visit us at Development House Nairobi CBD and get a free quote for professional cleaning services.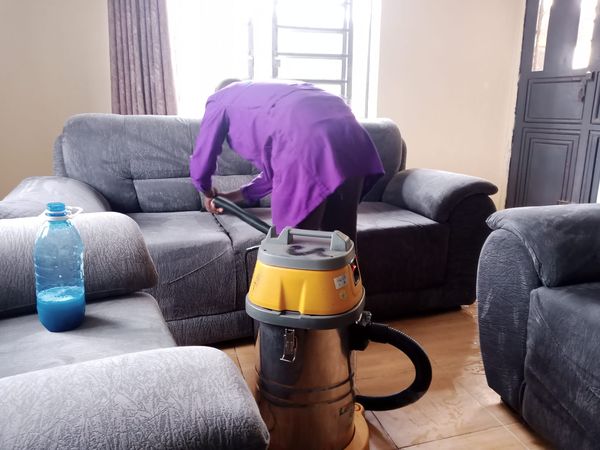 Desmo Cleaning Services takes pride in the quality of service that we provide to our clients. Our office & home cleaning standard guarantees professional cleaners, personal service, and a top-to-bottom cleaning of your property every time. We take the burden out of maintaining the high standards of cleanliness that will exceed our client's expectations.
Commercial Cleaning Services in Nairobi
At Desmo Cleaning Services, we understand the importance of a clean and welcoming workspace. A clean and well-maintained commercial environment not only enhances productivity but also creates a positive impression on clients and visitors. That's why we take pride in offering top-notch commercial cleaning services in Nairobi, Kenya, tailored to meet the unique needs of your business.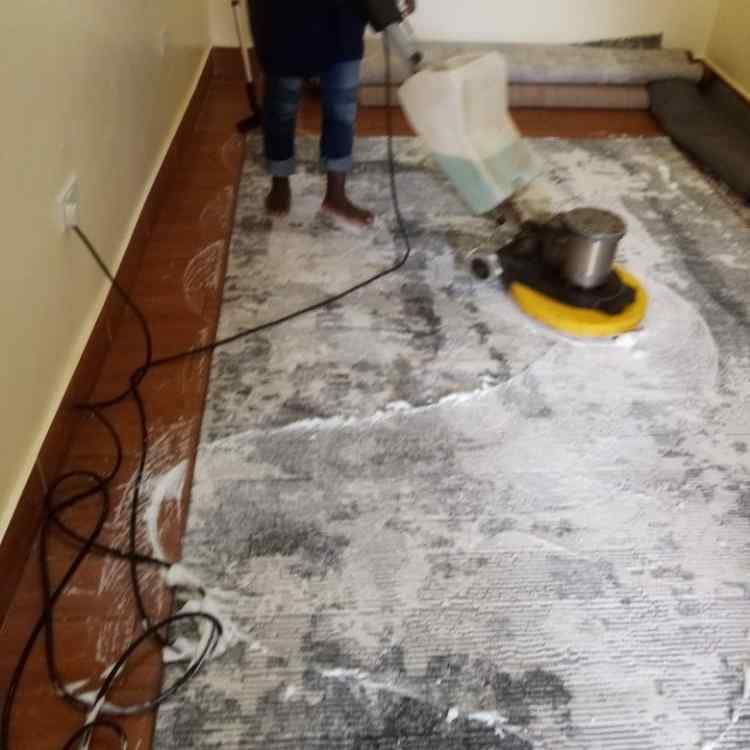 Commercial Cleaning Service Offerings:
Our comprehensive range of commercial cleaning services in Nairobi includes:
Office Cleaning: Keep your office space immaculate with our daily or customized cleaning schedules. We'll ensure every nook and cranny is spotless, promoting a productive and healthy work environment.

Retail Store Cleaning: We specialize in cleaning retail spaces, ensuring cleanliness and hygiene that leave a lasting impression on your customers.

Commercial Carpet Cleaning: Our professional carpet cleaning services help maintain the appearance and longevity of your carpets, removing stains, dirt, and allergens.

Janitorial Services: Let our skilled janitorial team take care of all your cleaning and maintenance needs, from restocking supplies to ensuring restroom cleanliness.

Floor Maintenance: We provide floor stripping, waxing, and polishing services to give your floors a polished and professional look.

Window Cleaning: Our window cleaning experts will make your windows shine, allowing natural light to flood your workspace.

Specialized Cleaning: We offer specialized services such as post-construction cleaning, event cleanup, and more to cater to unique requirements.
House Cleaning Services in Nairobi
Busy schedules make it hard to maintain clean tidy homes, office areas and commercial premises. Thereby need to hire a team of professional house cleaning services in Nairobi. At Desmo Cleaning Services, we are dedicated to providing professional house cleaning services in Nairobi, Kenya, designed to make your life easier and your home sparkle.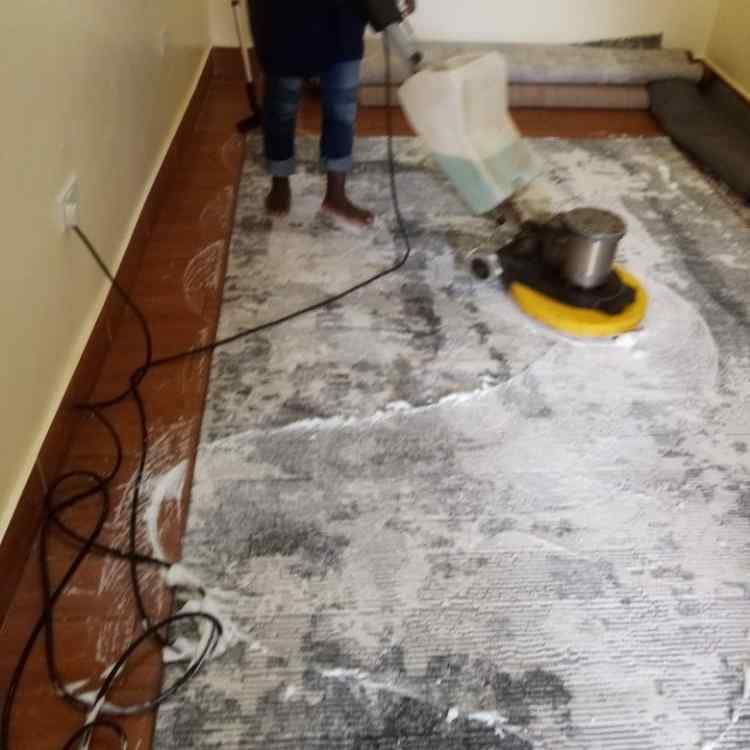 House Cleaning Service Offerings:
Our comprehensive house cleaning services in Nairobi include:
Regular Home Cleaning: We offer recurring cleaning schedules to maintain your home's cleanliness, including dusting, vacuuming, and sanitizing all living spaces.

Deep Cleaning: For a thorough clean, our deep cleaning service covers hard-to-reach areas, appliances, and corners often overlooked in regular cleaning routines.

Kitchen and Bathroom Cleaning: We pay special attention to these high-traffic areas, ensuring they are sanitized and free from grime and germs.

Floor Care: Our floor cleaning and polishing services leave your floors gleaming, whether you have hardwood, tile, or carpet.

Window Cleaning: Enjoy crystal-clear windows that allow natural light to brighten your home.

Appliance Cleaning: We'll clean and sanitize your appliances, including ovens, refrigerators, and microwaves.

Upholstery and Furniture Cleaning: Revive your upholstery and furniture with our expert cleaning, removing stains and odors.

Laundry and Linen Services: We can assist with laundry, making sure your linens are fresh and your clothes are ready to wear.
Take a look at what our clients have to say about Desmo CLeaning Services work and
dedication that keeps them coming back for more.
We have been using Desmo Cleaning Services for our residential cleaning services for some time now. The service is quality and their rates are affordable.
They responded within a very shotice to come and clean our sofas. The team arrived in like an our and they cleaned our seats very well. Would recommend Desmo Cleaning Services any time.
Great office cleaning service. We are into our 3rd month using their services and we are happy. Very professional with great customer care service. Way much better than a previous service provider who was way much expensive. Desmo Cleaning Services anytime. Highly recommended.
We have so many cleaning companies in Kenya. And when it comes to choosing a reputable cleaning services company, there's both a right way and a wrong way to go about the hiring process. The cleaning services industry is crowded just moving industry. There are lots of options out there. We have so many cleaning companies in Kenya. It's easy to get lost weighing up the options.
How do you get started with finding the best cleaning services in Nairobi ? There are a lot of factors that go into finding the perfect company for you. To help you narrow down the list of places in your area, we have come up with a series of questions you should ask yourself before picking up the phone. Sit down with a pen and paper and prepare to transform your home or office into the cleanest place possible.
Assess Your Long-Term Goals
The first thing you want to decide is if whether or not you want to establish a relationship with a cleaning service. Some businesses are better set up to come into your life for one day and then leave without further word. Others pride themselves in their long-term business relationships with you and other clients.
If you just need help with spring cleaning, taking care of an abandoned home or old attic, or want to start fresh in one of the rooms, then you'll probably be happy with a smaller company that focuses on one-time gigs. They will arrive, help you clean what you want, and then leave the maintenance up to you. If you are someone who is overwhelmed by your current dirt and clutter, try doing things this way.
On the other hand, if this is for your office or store, or if you have a large house that is difficult to maintain on your own, then you may want to find a company that will come clean for you on a set schedule. Small offices usually have cleanings on the weekends. A person with a medium-sized house is usually happy with the once a month visit.
Form A Budget
Not all of the cleaning services companies in Nairobi offers are cheap. However, it's a good rule of thumb that the more expensive your schedule, the more you will get out of it. While this is not always true, and you should do your pricing research, be prepared to pay for the services you want.
Sit down and create a budget. Whether you are the head of your household or in charge of a large office, the person making the final decision should know where they stand financially. Also, keep in mind that every cleaning service will have their charges and savings. Always read the fine print before you sign any contracts.
Take, for instance, cleaning companies A and B. Cleaning company A may not charge you for any gas it takes to get to your place, but will charge thirty dollars an hour to clean your home. They will also charge you for any special cleaner that is necessary, such as for certain stains.
Company B, meanwhile, only charges twenty dollars an hour for their cleaning services. However, they want you to pay an extra one dollar for every mile that they have to travel. This could end up costing you more than the first company, depending on the scope of your project and how long it will take to complete.
For people looking to establish a long-term business relationship, keep in mind that you may be able to get a good deal if you enter into a contract with somebody. These services want your patronage, especially in today's economy that has meant many people are letting go of their cleaners. It never hurts to ask if you will get a special rate if you use their service frequently.
Compile References
Once you have eliminated companies based on how close they are to you and whether or not they fit into your budget, it's time to start compiling references.
There are many ways to find out about the quality of a particular business. One of the best ways is to track down somebody else who has used a service and get their honest review. Most people find out about companies through their friends and families. They may hear something over the dinner table or at the water cooler, and then have their interests piqued. This is also a great way to see a company's work for yourself since you'll probably have access to the home or office that these people had cleaned.
The Internet is your other best bet, especially for a service that you are interested in but don't know anyone who has used it. There are many fantastic review oriented websites out there that have probably compiled hundreds if not thousands of personal reviews of the cleaning services Nairobi offers.
Read reviews carefully. Pick out the ones that point out good and bad things about a company, as the more level-headed reviews tend to be more honest. Also, don't count out a bad review. Something somebody didn't like about a company may be something that you are looking for. For example, maybe somebody didn't like the fact that a service did not use an all-natural cleaner, but you don't care about that if it means a cheaper clean.
1. Desmo Cleaning Services is a Nairobi-based professional cleaning company that covers Nairobi, Kiambu and Machakos. We provide high-quality cleaning services at competitive rates.
We believe in being the best cleaning company available and in providing you with the best, individualized cleaning experience you can receive. We approach our cleaning services and customer care with dedication, attention to detail and above all professionalism. We will offer you a personalized cleaning experience tailored to your specific needs.
2. Parapet Cleaning Services
Parapet Cleaning Services is a vibrant and highly regarded cleaning company in Nairobi, Kenya. They offer a wide range of cleaning services, ensuring high-quality results.
3. Solcity Shine Cleaning Services.
Solcity Shine Cleaners is one of the top cleaning companies in Kenya. They provide efficient and reliable cleaning services for residential and commercial properties.
4. Hurricane Cleaning Services
Hurricane Cleaning Services is a reputable cleaning company known for its professionalism and attention to detail. They offer comprehensive cleaning solutions for various needs.
5. Osana Cleaning Services
Osana Cleaning Services is recognized as one of the best cleaning companies in Nairobi, Kenya. They provide exceptional cleaning services, ensuring customer satisfaction.
6. Jasban Cleaning Services
Jasban Cleaning Services is a trusted cleaning company that offers top-notch cleaning solutions. They specialize in delivering high-quality cleaning services for homes and offices.
7. Mop and Shine
Mop and Shine is among the most famous and reputable cleaning companies in Nairobi, Kenya. They are known for their reliable, fast, and timely service, guaranteeing customer satisfaction.
8. Bestcare Cleaning Service Company
Bestcare Cleaning Service Company is one of the popular companies that offer cleaning services in Nairobi. They provide professional cleaning solutions for both residential and commercial.
9. Extreme Clean Ltd
Extreme Clean Ltd is one of the best cleaning services in Kenya. It is a family-owned and operated business, offering top-notch cleaning services.
10. GM Cleaning Services
GM Cleaning Services is a registered and professional cleaning services company based in Nairobi, Kenya. They offer a wide range of cleaning services and are known for their reliability and professionalism.
11. Colnet Limited
Colnet Limited is a renowned cleaning company in Nairobi, Kenya. They provide professional cleaning services for both residential and commercial spaces.
Our Service Areas
Nairobi, Riverside, Kilimani, Lavington, Dennis Pritt,Muthaiga, Upper Hill, Karen, Hurlingham, Westlands, Lower Kabete, Ruaka, Dagoretti, Gigiri, Runda, Parklands, Kileleshwa, Kitisuru, Nairobi West, Langata, South C, South B, Ngara, Pangani, Kiambu Road, Eastliegh, Buruburu, Donholm, Fedha, Embakasi, Athi River, Kitengela, Mlolongo, Ongata Rongai, Kiseriani, Ngong, Athi River, Utawala, Ruiru, Ruai, Thika Road, Thika Town, Kiambu Town, Mombasa Road, Machakos, Cleaning Services in Mombasa, Kilifi, Diani, Malindi, Voi, Embu, Kisumu, Eldoret, Naivasha.