Best Cockroaches Control Services in Riverside Diall 0702813469
Are you struggling with cockroach infestation in your home or office? Desmo Pest Control offers you professional cockroaches control services in Riverside Nairobi Kenya at an affordable cost. We guarantee total eradication in one treatment and we will advice you on what you need to do to prevent reinfestation of the cockroaches.
Cockroaches are unwelcome pests that can be found in many homes. They are resilient, able to survive in many different environments and reproduce quickly. They can spread bacteria and cause allergies, and are difficult to get rid of once they have infested a home. The best way to prevent cockroaches is to keep a clean environment and seal off any possible entry points, such as cracks and crevices.
Best Cockroaches Control Services in Riverside Nairobi Kenya
Our technicians will assess the level of infestation and identify the heavily infested areas. This is made easy beacuse of our years of experience eradicating cockroaches from homes and business in Riverside Nairobi Kenya.
Our services are not just about the treatment. Here's what else you get when booking with us:
Affordable price rates: you will get a great value for the costs of our cockroach control in Thika;
Flexible scheduling options: we are available seven days a week, on bank holidays and even for emergency treatments;
24/7 customer service phone line 0702813469: our representatives will guide you and answer all your inquiries;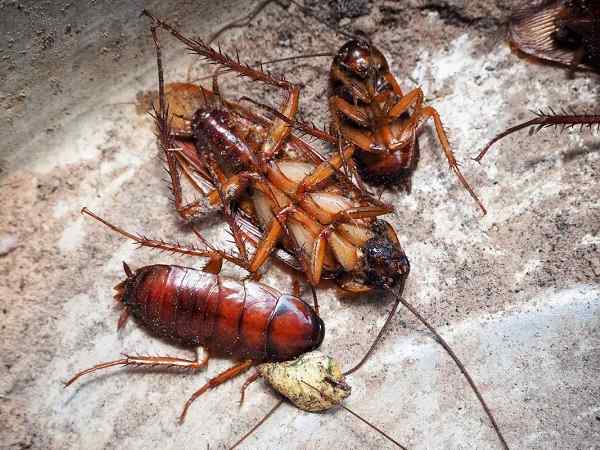 Possible Dangers of Cockroach Infestation
Most cockroaches emit unpleasant smells – some people are allergic to the strong stench. Other sources of filth are the bodies of dead cockroaches, their faeces and the egg cases. Some of the emitted substances contain allergens which can cause asthma and other dangerous health problems.
That is why we recommend deep cleaning your property after the extermination.
Cockroaches can also bite if they run out of food. Their bites can cause irritation, lesions, swelling, and even minor infections. If you suffer from such bites, it means that the pest population is out of control and you must immediately seek the help of a cockroach exterminator.
What Is the Best Pest Control for Cockroaches?
There are so many DIY methods that are available to provide cockroach treatment. While methods such as glue traps, bait stations, and even routine spraying from aerosol chemicals can be effective, this is not truly addressing a cockroach infestation.
Cockroach treatment needs to address as large of an area as possible. Simply waiting for what could be hundreds of roaches to get inside of various bait stations can result in failure when it comes to cockroach pest control.
Effective fogging, treatment with state-of-the-art chemicals, and even tenting as a last resort can ensure that an infestation is destroyed. Our Nairobi based pest control professionals are the only surefire way to eliminate virtually every roach and egg sac inside of your home or business.
How Long Does it Take Pest Control to Get Rid of Cockroaches?
Once you have decided to hire a specialist like Desmo Cleaning Services, an infestation can typically be eradicated in a few weeks, sometimes even days if the colony is not too large. It all depends on how large the infestation has become and how willing you are to ensure that the roaches cannot reinfest your home, kitchen or business.