Best Sofa Cleaning in Ngara | Desmo cleaning Services
Desmo Cleaning Services provides the Best Sofa Cleaning in Ngara. Our professional team assesses the condition of the upholstery to determine the treatment required for your sofa or couch; with our specialized spray-extraction machine that sprays fabric shampoo and extract dirt both from the surface & interior of the sofa. An aerosol fabric cleaner is used on the upholstery after cleansing with the carpet cleaning machine on the sofa or couch.
We provide Sofa Cleaning in Ngara with eco-friendly and safe products to clean & sanitize the sofa to get rid of germs & dust mites, using special HEPA filters thus preventing the mites from spreading. We offer the best sofa cleaning services, sofa shampooing services, steam sanitization services, Sofa steam cleaning, and upholstery cleaning services in Ngara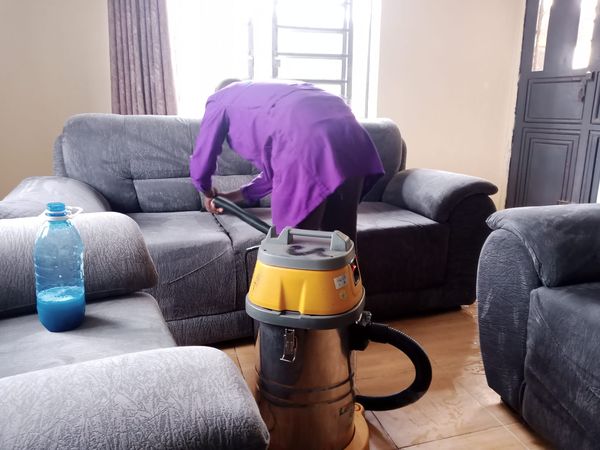 Sofa Cleaning Services include:
Vacuums the entire sofa without leaving any spots behind.
Clears every spot & stains with synthetical products that won't damage the fabric.
Original color and texture are maintained during the treatment and after it.
Our machine carefully extracts the accumulated dirt along with the sprayed shampoo on the sofa.
Sofa Cleaning Services Prices Ngara
| | |
| --- | --- |
| Size of sofa | Price |
| 3 seater sofa | Ksh.2, 800 |
| 4 seater sofa | Ksh. 3, 000 |
| 5 seater sofa | Ksh. 4, 000 |
| 6 seater sofa | Ksh. 5, 500 |
| 7 seater | Ksh. 6, 000 |